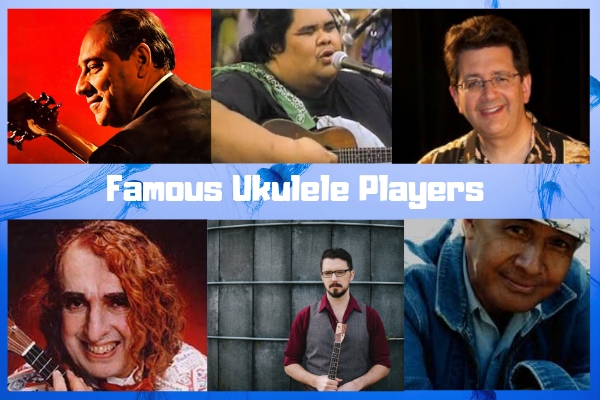 It is known to many people that the uke is a well-liked instrument by the Hawaiians. However, the popularity of this instrument has gradually increased in other world cultures. Now, many people play the uke as a hobby. But, we are talking about professional ukulele players who have contributed to the music itself. Those who are beginner ukulele players should know about them to learn to play the uke. Here are the best 43 famous ukulele players of all time.
43 Famous Ukulele Players – Popular uke players
1. Grace VanderWaal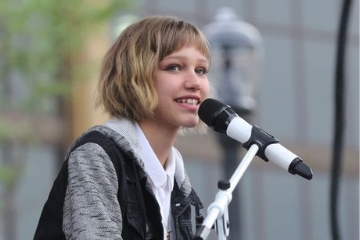 Grace VaderWaal is an American singer-songwriter who has won the American Got Talent award organized by NBC TV. She was born in 2004. Her first album was published in November 2017.
2. Israel Kamakawiwo'ole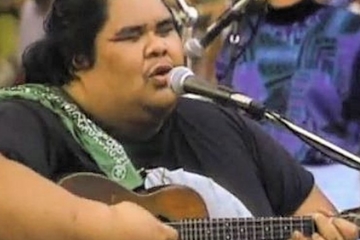 Israel Kamakawiwo'ole is one of the most famous ukulele players in the world. He was a Hawaiian musician, entertainer, and sovereign activity. He was called "The Fearless-Eyed Man". When his album "Facing Future" was published in 1993, he became famous outside Hawaii. This celebrated singer died on June 26, 1997, only at the age of 38.
3. Jake Shimabukuro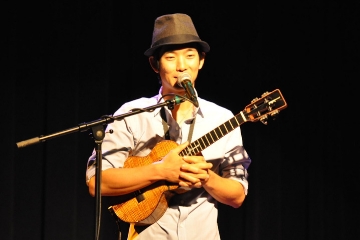 Jake Shimabukuro is an American uke virtuoso and composer who is one of the most famous ukulele players in the world. He is renowned for his fast fingerwork. He became famous in 2006 when his first video was posted on YouTube. Shimabukuro makes his music combines elements of rock, blues, jazz, and other genres.
4. James Hill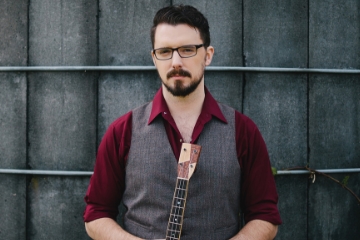 James Hill is a Canadian uke player who has introduced a method of music instruction for school children. A number of albums by James Hill have been released. He has an online ukulele guide that helps him to learn to play the uke.
5. Eddie Kamae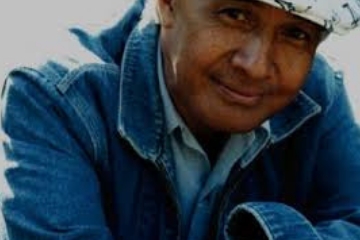 Eddie Kamae was one of Hawaii's famous ukulele players and founding members of the Sons of Hawaii. He is eminent as a uke player, singer, composer, and film producer. In a word, he is an icon for the new uke players.
6. Daniel Ho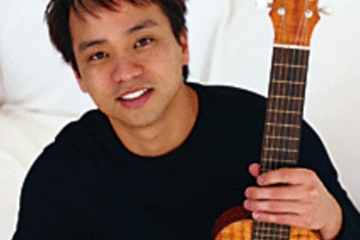 Daniel Ho is a musician, composer, and producer who was born on March 5, 1968, in America. He has generated over 50 albums. He has won prestigious Grammy awards.
7. Eddie Vedder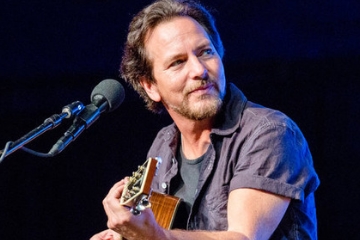 Eddie Vedder is an American musician who has been ranked at seven on a list of "Best Lead Singers of All Time" compiled by Rolling Stone. Although he plays a variety of instruments, he has a special thrill with the uke. His first album was released in 2007 and the second in 2011 named Ukulele Songs.
8. Genoa Keawe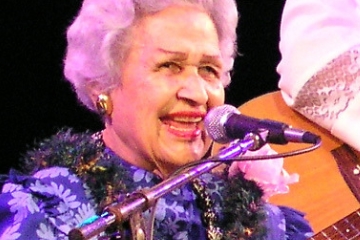 Genoa Keawe is an American musician who was an icon in Hawaiian music. She was very popular for more than 60 years among the audiences. She got an honorary doctorate from the University of Hawaii.
9. Don Ho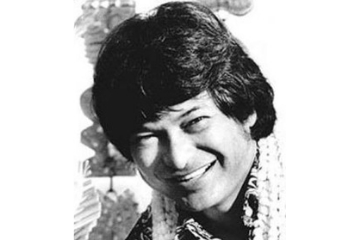 Don Ho was an American artist who was familiar with a traditional pop musician, singer, and entertainer. He is well known for the song "Tiny Bubbles" from the album of the Same Name. He was singing traditional American music with uke chords.
10. Amanda Palmer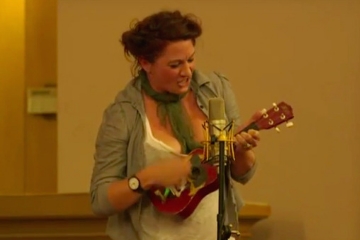 Amanda Palmer is an American performer who is known as a lead singer, pianist, and lyricist. She is also a solo musician. This artist was born on April 30, 1976.
11. Ryan Choi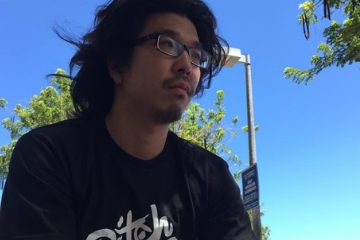 Ryan Choi is a composer and multi-instrumentalist who was born in Honolulu, Hawaii, USA. He is one of the first performers who perform uke music with the elements of electronics. His first album is Three Dancers which won the 2016 Independent Music Award.
12. Taylor Swift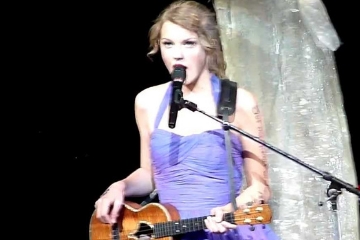 Taylor Swift is an American singer-songwriter who was born in Pennsylvania, USA. When she released her first album in 2006, she established herself as a country music star. She won four Grammy Awards for her Fearless album.
13. Ingrid Michaelson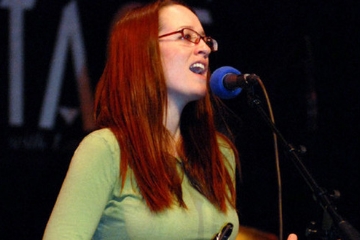 Ingrid Michaelson is a singer-songwriter and actress who was born in 1979 in New York City. Slow the Rain is her first album which was released in 2005. Her two songs "The Way I Am" and "Girls Chase Boys" are at No. 37 and No. 52 on the Billboard Hot 100, respectively.
14. Patrick Wolf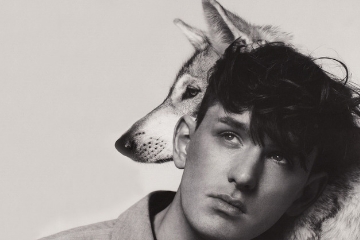 Patrick Wolf is an English singer-songwriter who was born in 1983 in South London, England. He utilizes a wide variety of instruments in his music. The instruments are the uke, piano, and viola. Alsp, he is familiar with combining classical tunes with electronic sounds.
15. Jack Johnson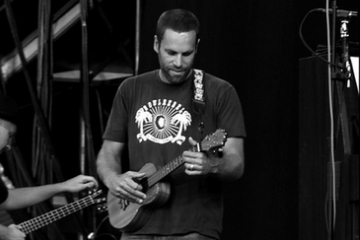 Jack Johnson is an American musician. He is known as a singer-songwriter, actor, record producer, documentary filmmaker, and former professional surfer. His first album "Brushfire Fairytales" gained huge commercial success after releasing in 2001. He is also known as an environmentalist.
16. Julia Nunes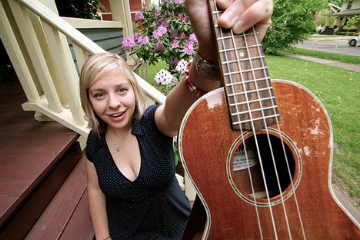 Julia Nunes is a singer and songwriter who is most famous for her YouTube viral video. She was born into a musical family in New York in 1989.
17. Sam Brown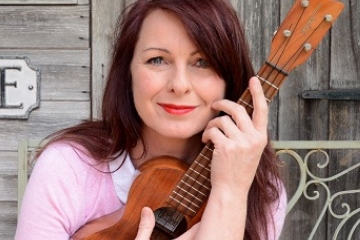 Sam Brown was born on 7 October 1964, in Stratford, east London, England. She is a singer-songwriter, composer, multi-instrumentalist, arranger, and record producer. Her debut album "Stop!" was released in 1988. She is now unable to sing because Brown lost her singing voice in 2007.
18. Zee Avi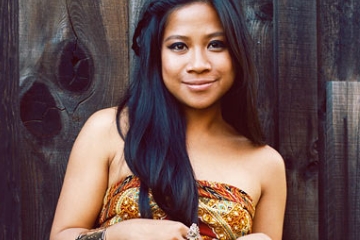 Zee Avi is a singer-songwriter, guitarist, and uke player who was born on 15 December 1985 in Malaysia. She is also known as Koko Kania. She achieves familiarity when one of her friends posted a video of her first song "Poppy" on YouTube. Her self-titled debut album was released on 9 May 2009.
19. Jason Castro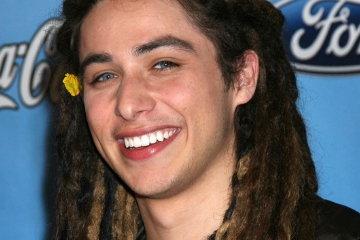 Jason Castro is an American folk-pop singer and songwriter who is mostly known as the drummer of the Dallas, Texas-based band keeping Lions. She was the fourth-place finalist on season seven of American Idol. Her first album was released on April 13, 3010.
20. Greg Hawkes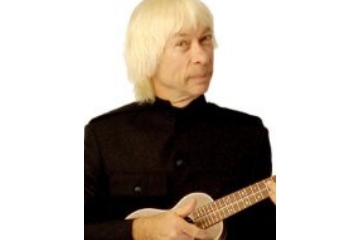 Greg Hawkes is an American musician who is well known as the keyboardist for the band 'The Cars". His first album's name is "Move Like This" which was released in 2011.
21. Jim Beloff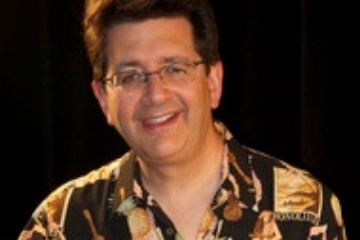 Jim Beloff is an American musician who is a leading proponent of the ukulele. He is a singer-songwriter. He founded Flea Market Music. Beloff has published songbooks and instructional books. He has also several solo CDs.
22. Joe Brown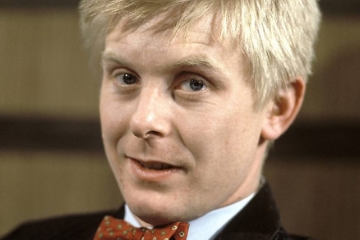 Joseph Roger "Joe" Brown, MBE is an English musician who has performed as a rock and roll singer and guitarist for more than 50 years. He has created six films. He is releasing at least one album almost every year.
23. Cliff Edwards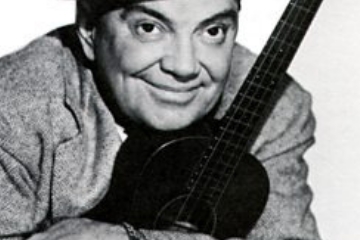 Cliff Edwards is an American musician, singer, actor, and voice actor who is known as "Ukulele Ike". He achieved popularity in the 1920s and early 1930s. His song "Singin' in the Rain" became a number-one hit in 1929. Besides, he is well known as the voice of Jiminy Cricket in Walt Disney's Pinocchio and Fun and Fancy-Free. This famed artist died on July 17, 1971.
24. Frank Crumit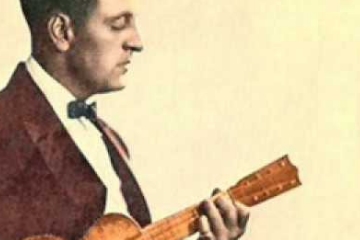 Frank Crumit is an American artist who was a singer, composer, radio entertainer, and vaudeville star. He was the first musician who performed the uke on the Bradway show. His albums are Return of the Gay Caballero, Frank Crumit & His Orchestra, Popular Hits, and more.
25. Tiny Tim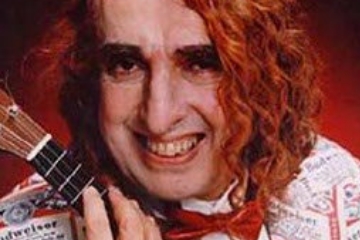 Tiny Tim was his professional but his original name was Herbert Buckingham Khaury who was born in Manhattan, New York City, on April 12, 1932. He was a ukulele player and musical activist. He participated in numerous uke festivals. People recall him for his best song "Tiptoe Through the Tulips", "Livin' in the Sunlight" and "Lovin' in the Moonlight", which are performed in a high voice.
26. Tyler Joseph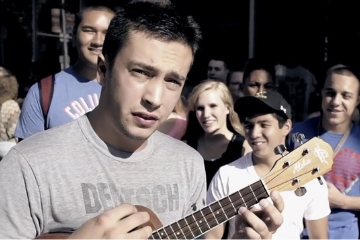 Tyler Joseph is a musician who was born in Columbus, Ohio, USA in December 1988. He is a singer, songwriter, multi-instrumentalist, record producer, and rapper, and the lead performer of Twenty-One Pilots which was formed in 2009.
27. Molly Lewis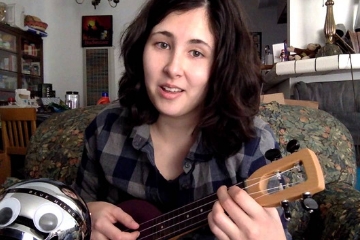 Molly Lewis attracted attention through YouTube videos with her uke playing. She has become famous by recording ukulele covers of popular songs which are Britney Spears' "Toxic" and Lady Gaga's "Poker Face".
28. Peter Moon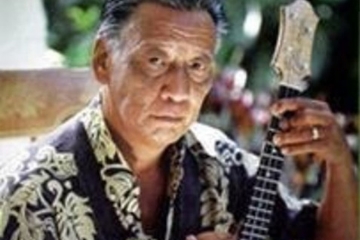 Peter Moon was a successful uke and slack-key guitar player who was born on August 25, 1944, in Honolulu, Oʻahu, Hawaii, United States. He made a ukulele instructional video.
29. Jesse Kaleihia Andre Kalima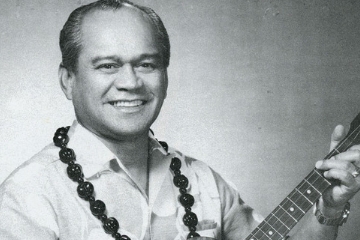 Jesse Kaleihia Andre Kalima is a ukulele player who made popular the use of a tenor-size ukulele and was one of the first to utilize an amplifier with his instrument. He founded a group named Kalima Brothers. Kalima and the group kept a great contribution to the uke movement.
30. Age Pryor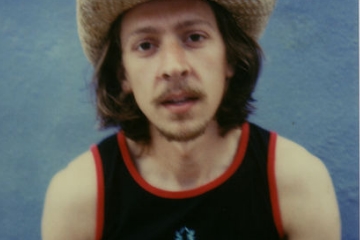 Age Pryor is a New Zealand musician who records and sings solos.  Also, he has a great contribution to the ukulele development, establishing the Wellington International Ukulele Orchestra.
31. Gabby La La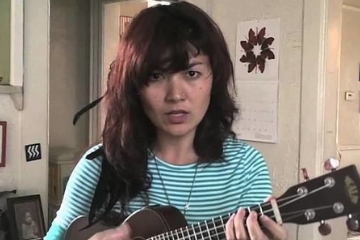 Gabby La La is an American singer and songwriter who plays the electric ukulele, guitar, toy piano, sitar, theremin, and accordion. Her first album was "Be Careful What You Wish For" which was released in 2005. She is first a solo artist but now she is a member of Weapon of Choice and Les Claypool's Fancy Band.
32. Andy Eastwood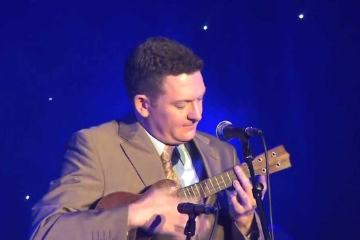 Andy Eastwood is a prominent uke player who was born in Blackburn, Lancashire, England in 1980. His debut CD album was "Ukulele Serenade" which was championed by BBC Radio 2. Besides, His numerous singles and albums with uke melodies were released.
33. Taimane Gardner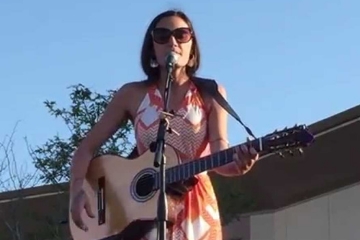 Taimane Tauiliili Bobby Gardner who is also known as Taimane is an American uke player and composer. She has sung internationally in Japan and Hong Kong. Her album "We Are Made of Stars" which was released in 2015 was nominated for the Ukulele Album of the Year at the 2016 Na Hoku Hanohano Awards.
34. Herb Ohta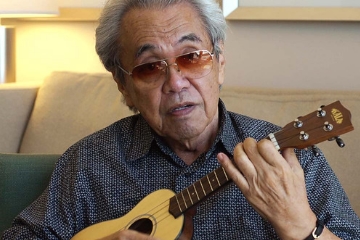 Herb Ohta is a ukulele player who was born in 1934 in Hawaii. He is also familiar with "Ohta-San" in Japan and other Asian countries. His albums are Song for Anna, HAWAIIAN MOOD, Soul Time in Hawaii, and more.
35. Roy Smeck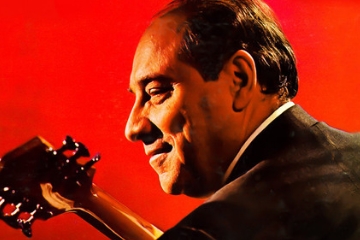 Roy Smeck was an American musician who achieved the nickname "The Wizard of the Strings" for his skill on the banjo instrument, guitar, and uke. He got an award at the Student Academy Awards. At the age of 94, he died on April 9, 1994. Roy Smeck was one of the most famous ukulele players in the world.
36. Dent May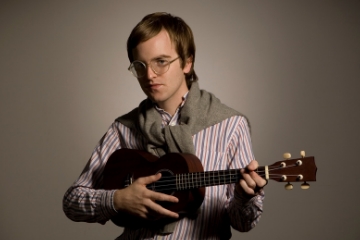 Dent May is an American musician, songwriter, and producer. He is mostly related to Psychedelic pop, synthpop, indie rock, and new wave genres of music. He has several albums and single songs.
37. Bill Tapia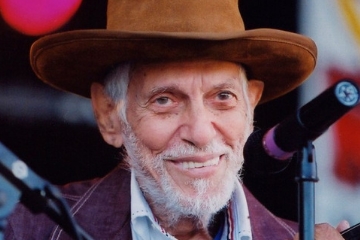 Bill Tapia is a musician who became a professional musician only at the age of 8 performing "Stars and Stripes Forever". His first recorded CD was released in 2004 at the age of 96. This prominent musician who was known as "Uncle Bill" and "Tappy" died in 2011.
38. Ernest Kaʻai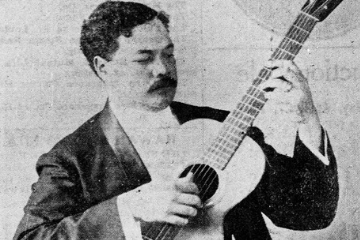 Many regarded Ernest Kaʻai that he was the premier ukulele authority of his time. Ernest was quoted by some as "Hawaii's Greatest Ukulele Player". Numerous music sheets and instructional books were published by him.
39. Sophie Madeleine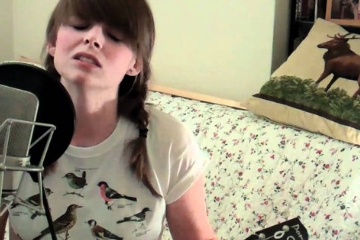 Sophie Madeleine is called an Internet Sensation for her success on YouTube. She is given an award as a uke player from Brighton. Madeleine released three solo albums. She declared her retirement from music in 2015.
40. Dodie Clark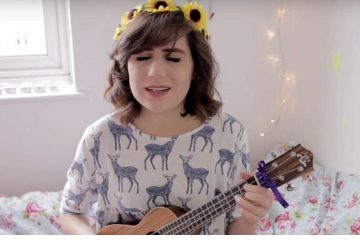 Dodie Clark, an English singer-songwriter, has earned his popularity through YouTube. She is familiar with her piano and uke covers as well as her original song. Several number albums and single songs were released so far.
41. Roy Sakuma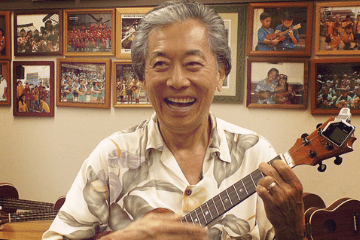 Roy Sakuma is known as the creator of the uke festival and the biggest annual concert in the world. He is both a ukulele player and a teacher. His assistance and teaching over the last 40 years have helped accelerate the ukulele revival. Further, he published his book Treasury of Ukulele Chords in 1998. Besides, he has the song's Video/DVD.
42. Vance Joy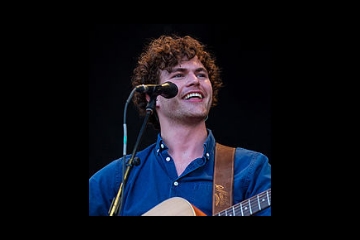 Vance Joy is an Australian singer and songwriter who won Best Male Artist at the ARIA Music Awards of 2015. The single "Riptide" is his popular song. His first EP God Loves You When You're Dancing was released in March 2013.
43. Lyle Ritz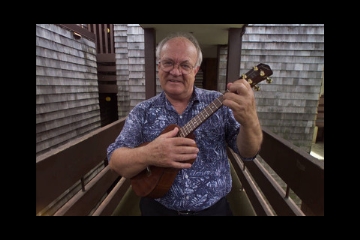 Lyle Ritz was an American ukulele player who was a prime part of the Hawaii ukulele genre. From the mid-1960s to the early 1980s, he kept a great contribution to many American pop hits. After his two records in 1957 and 1959, he began a wave of new ukulele players. In 2007, he was instated in the Ukulele Hall of Fame Museum as one of the most famous ukulele players.