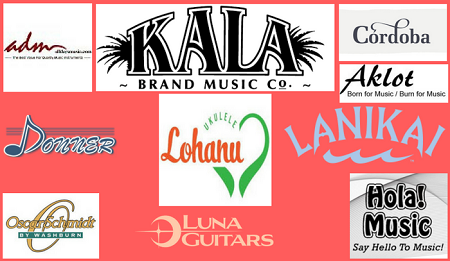 Finding the best ukulele brands is no joke. There are plenty of options around us and it sometimes, get really difficult to find out what to go for and what to ignore. Therefore, in this article, we will be simplifying things for you. We will be talking about some of the best ukulele brands that money can buy in 2018. The reason that we are focusing on the year aspect this much is because brands tend to lose or gain power over time. Think about it for a second. There are thousands of brands which used to be good but you do not care about them anymore.
On the other hand, there are a lot of brands that are now doing great but were really poor back in the days. We had to take that into account in our ukulele brands article too. All the 10 brands that we have picked in this case are standard and will possibly offer you great solutions. The review is not done in any particular order. These all 10 brands are equally good at solving ukulele related needs for most people and produce best ukulele for beginners, intermediate and professionals but it is not like that one is better than another one in any order. Again, some brands also offer ukulele accessories.
Popular 10 Best Ukulele Brands for beginners to advanced uke Players
1. Kala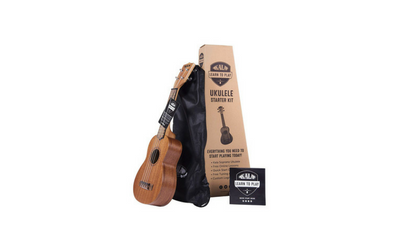 Kala very proudly says that they produce world's best ukulele under their brand name. Where that might be an overestimation, they are actually pretty good at what they do. Born in San Francisko, Kala is not that old when it comes to the age of the company. There are ukulele brands which are older than Kala, however, Kala was able to generate a quality emotion with their consumers within a very short span of time. The owner, Mike says it all the time. They believe in producing great quality product and they leave the rest upon consumers. It seems like this combination works fine. Kala offers different size ukuleles. But it has some best tenor ukuleles which are very popular.

2. Cordoba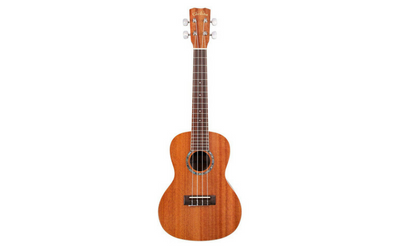 Back in the days, Cordoba was primarily popular for their great collection of guitars. Think about it for a second. If you are old and if you have been in music for a long time, you would know that Cordoba has never really promoted themselves as a brand that focuses on ukuleles. However, all that recently changed as Cordoba now produces some of the world's best soprano ukuleles and has other sizes. According to most people, the best thing that they love about Cordoba is the fact that the products are well priced. Despite being a huge brand, the company tries to keep things moderate which is something that musicians appreciate.

3. Hola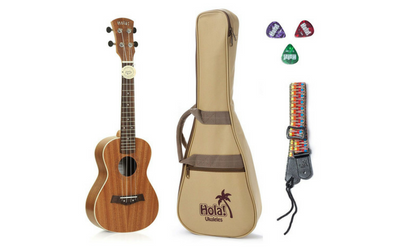 The name tells you a lot about the brand, doesn't it? We all can relate to Spain when it comes to ukuleles. Ukuleles and the sound of Spain always combine and that's what this brand does well too. Obviously, the name is only there to give you a feel of what the brand stands for, however, more importantly, the brand actually has very quality products that you will enjoy playing with. A very high number of street performers use Hola to perform and the chance is very high that you might have heard one or two street performs who were using Hola equipment to perform for you.
4. Aklot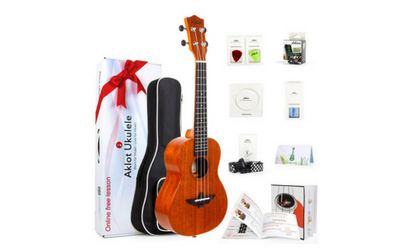 According to many, Aklot is not one of the premium solutions when it comes to a Ukulele but still it is more preferable than most out there. Once again, we will have to clear the fact that this is not a very old brand either. The brand is fairly new and it seems like they were able to catch on what the youth ukulele masters want these days. If you think about it for a second, you will realize that the ukulele players do not really care that much about the brand image. It is not a shoe that you are buying.
5. ADM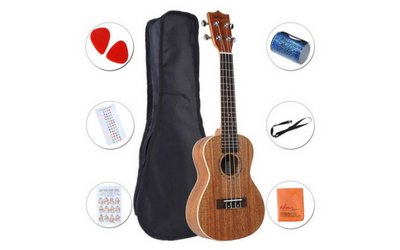 ADM has their fair share of criticism on platforms like Amazon but if we look holistically without any previous bias, you would realize that the brand is doing pretty well. Yes, there are a bunch of musicians who do not like everything that ADM produces but that is fine. The good news, however, is the fact that the brand is producing some of the coolest baritone ukuleles out there and that is why they are getting solid results. They were one of the most sold brands last year and it seems like they will do pretty well this year too.
6. Luna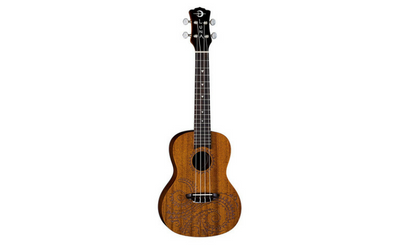 Once again, the name of their website Luna Guitars will tell you that their primary focus has always been producing quality guitars be it Hawaii or western. However, the company has shown very good promises around producing ukuleles too. The brand has been doing well for quite a few months now consistently and more importantly, it seems like everyone is happy with the service and the results that they are getting. That's all you want from a ukulele brand, right?
7. Donner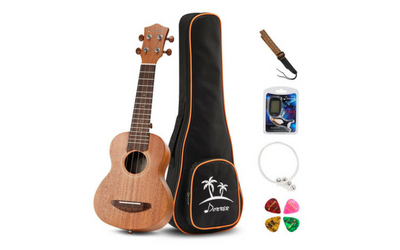 Donner doesn't come to our mind that often when we think about the best ukulele brands that money can buy. Yes, they are good but at the same time, they are not considered one of the best out there. Fortunately, they are still doing well as they have a very interesting customer base who like what Donner as a brand does. The ukuleles according to us are pretty standard in terms of quality though there is nothing to go super excited about. All in all, it is a decent brand to have at home.
8. Lanikai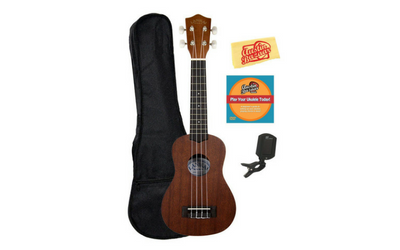 The brands that we have discussed so far are all good, however, they have one issue in common. They are not primarily focused on the Ukulele market. Yes, they all produce decent quality ukulele models but they are not only doing that. On the other hand, Lanikai is a brand that specializes in producing Ukuleles as they do that and that only. This definitely helps the brand to have a better image as they are now considered as ukulele experts. If you go to their website, you will see that the brand takes pride in being ukulele experts and it reflects too.
9. Oscar Schmidt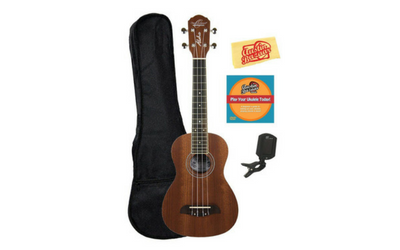 If you are looking for an old and established a brand that will take care of everything with a posh and classy attitude, Oscar Schmidt is your company to go for. They have been around for last 200 years and they have been doing something right for sure, right? Otherwise, it is tough for any company to be around for 200 years in the music industry. Oscar doesn't only produce Ukuleles but they have a wide variety of products that you can go for. Though for many it doesn't matter, going with a strong brand actually helps as you get extra benefits in terms of customer support and similar activities.
10. Lohanu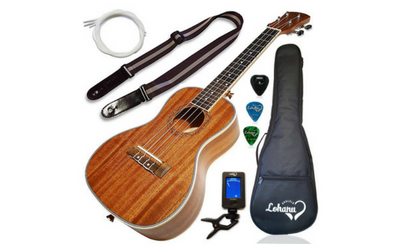 Lohanu will always rank within top 10 or 15 when it comes to getting the best ukulele brands from around. The products that this brand produce are of very good quality. Yes, the price might be a bit higher than some competitors out there but it is worth it for many. The best thing about this brand is the fact that they produce long lasting ukuleles and concert ukulele is the top selling product of this brand. If you have that habit of breaking ukuleles for no reason (like some do on stage) then this is a very good option as they don't break easy. About the sound quality, it is tough to differentiate the sound quality of top brands and we will leave you there.
Conclusion
Yes, you guessed it right. It was tough for us to get the best ukulele brands in one place. We still feel like we couldn't include many of the top brands that are now doing well out there. However, that's always the thing. No matter how much you try, you will always leave some good brands out simply because the industry is constantly changing. What are some of the brands that you like? Tell us about the ukulele brand that you have used and have had positive or negative experience in the past. We would love to know.